The Universal Equalizer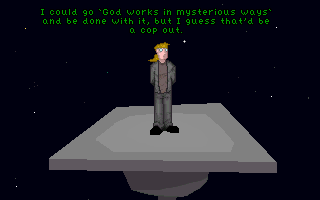 Download (331 kb)

In a follow up to Captain Mostly's death of Davy game, the venerable Helm gives us his take on the matter. It's not really a game, but rather a short, one-room animation. Helm's character animation is as cool as ever, so check this out to see the artwork and Helm's interpretation of the fate of Davy.
Comments:
Only one thing to say: ha ha ha ha ha ha ha ha ha!!! -Dave
Details:
Created By: Telemachus Stavropoulos
Date Released: Thursday 24th January 2002
Game Engine: AGS

Playable character:
New characters:
Featured characters:
Walkthrough:
The game isn't interactive, so a walkthrough isn't neccessary.
Screenshots: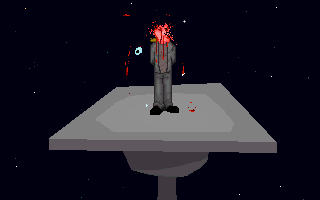 Awards: