Davy Jones C'est Mort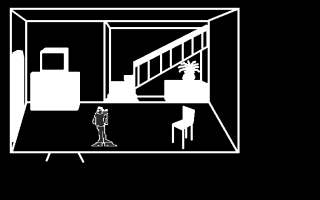 Download (767 kb)

Captain Mostly's second RON game is even more strange and Dadaist than "Nihilism." Long lost in digital limbo, it definitely has a unique vision and supposedly depicts the death of Davy Jones. You will have to decide for yourself.
This game contains a scene of rape.
Comments:
In this surrealistic game, Davy wanders through his house, into the town square, and into the office building. Finding a toilet there, he is then surprised by a man in a cow suit and raped to death. This 'game' originated from discussions on the RON board where some concensus was reached to get rid of the Davy character. To cut a long story short, this game is obviously the most controversial of the series. Looking back, Captain Mostly commented, 'It was just meant to be shocking. It was childish and un-neccesary.'
However, this game is also notable in several ways. Firstly, there's the stylistic black and white art style. Secondly, it's the first RON game (and the only thus far) to show all (or almost all) of Davy's house. - Relight
Details:
Created By: Captain Mostly
Date Released: Saturday 3rd November 2001
Game Engine: AGS

Playable character:
New characters:
Featured characters:
Walkthrough:
Cycle right-click mouse cursors and perform the following actions to complete the game. This walkthrough was created to maximize brevity and enjoyment - there are more interactions possible that add to the richness of the game.
Leave Davy's room
Go down the stairs
Leave Davy's house
Enter the 3rd door from the left
Use the toilet
Screenshots: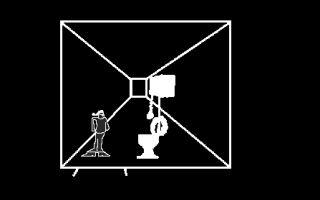 Awards: